News
Open Doors Day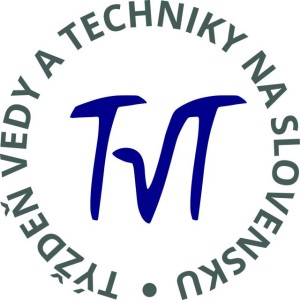 We invite you to the Open Doors Day on the 11th of November 2021, 9:00 – 15:00 at the Institute of Construction and Architecture. Visiting our laboratories, watching interesting presentations and discussions with scientists will make your day.
Central European Symposium on Building Physics 2022

5th – 7th September 2022
Bratislava, Slovakia
Institute of Construction and Architecture kindly invite you to the 5th international symposium to discuss the results of academic and industrial research and exchange invaluable experiences in the field of building physics:
Building materials and components
Building envelope systems
Indoor climate and human comfort
Energy performance
Environmental impact and damage assessment
Life-cycle assessment
Retrofit and conservation of buildings
More information and registration
Air pollution mitigation can reduce the brightness of the night sky in and near cities
We wanted to briefly draw attention to a paper published last week in Nature Scientific Reports: https://www.nature.com/articles/s41598-021-94241-1. We build on existing work connecting air quality with skyglow formation through a combination of radiative transfer theory and simulations, plus a field experiment simulating a persistent reduction in air pollution during which we measured a decrease in skyglow consistent with our calculations.
Miro Kocifaj (Slovakia) and John Barentine (USA)
SASPRO 2 – tutor
Scientist in charge : Professor Jan Sladek
Modeling of multi-physical phenomena in composite materials
More information…
Postdoctoral position on skyglow modeling
The ICA of the Slovak Academy of Sciences, Bratislava, Slovakia, is seeking candidates for a postdoctoral position. The successful candidate will join the theory group at the ICA and will work for the internal research project "Night sky brightness: modeling and characterization". The project goals are to theoretically, numerically and experimentally analyze artificial light and sky-glow, and also to characterize light emissions from cities/towns.
More information…
International conference: THERMOPHYSICS 2020
We are pleased to announce another meeting of the THERMOPHYSICS conference series.
Conference scope: experimental and theoretical investigation of thermophysical and other related
properties of materials.
Conference dates: 8nd September – 10th September 2020
Place: Smolenice, western Slovakia
Conference website: HERE
More information: HERE
Výberové konanie
Výberové konanie na pracovné miesto: samostantný vedecký pracovník / vedecký pracovník
Kvalifikačné predpoklady: VŠ 3. stupňa v odbore stavebníctvo a stavebné materiály
Vhodné aj pre PhD. študenta pred obhajobou dizeratačnerj práce.
Platové podmienky: podľa platných platových taríf, minimálne 1000 Eur (brutto)
Viac informácii…
Dátum zverejnenia: 2.9.2019
NOVEL LIGHTNING THREAT INDICATOR (European patent No. 3105614 has been filed in 2018)
The patent describes a method for determining if there is an increased chance of lightning. Lightning is a threat especially to aircraft launching and landing as a lightning strike can cause loss of power and instrument failure and result in catastrophe. As a safety precaution, airports close during increased lightning threats. Such closures are expensive. Accurately assessing the threat of lightning can save resources, since airports could remain open when there is no threat.
Research: Retrieval of angular emission function from whole-city light sources
The research performed by our team promises great progress in light-pollution modeling as this is the first time the indirect remote-sensing method, to retrieve the CEF from sky-brightness measurements, has been developed and successfully applied to experimental data.
Workgroup: Miroslav KOCIFAJ, Ladislav Kómar, Jaromír Petržala, František Kundracik, Ondrej Štefík
Research projects: APVV-14-0017 and VEGA 2/0016/16